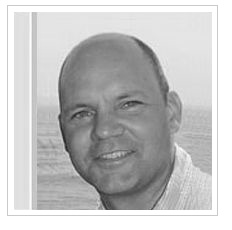 Awards
Silent Movie
Starred Review – School Library Journal
Starred Review – Booklist
Guinea Pig Scientist
2005 ALA Best Books for Young Adults
2005 National Science Teachers Association's Outstanding Science Trade Book
Oh Rats! The Story of Rats and People
2006 NY Public Library Top 100 Titles for Reading and Sharing
2006 National Science Teachers Association's Outstanding Science Trade Book
2007 NY Book award 1st place
2007 ALA Notable book
Bibliography
Books C.B. has illustrated:

Wit and Wisdom of Fishing
Wit and Wisdom of Presidents
Orphan Journey Home
Lost! A Story in String
F is for Freedom
How I Became an American
Silent Movie
The Winner's Circle
Guinea Pig Scientists
Oh Rats! The Story of Rats and People
Books C.B. has written and illustrated:

American West Designs
C.B. Mordan
Why did you decide to work with Breakfast Serials?
"Avi contacted me and described the concept behind Breakfast Serials. He indicated that Breakfast Serials had a story that was considered consistent with my work. I sent him further examples of my art, and he sent me the manuscript. I was anxious to contribute to Breakfast Serials, in any way I could, because of the goals of the program and the way in which they are being accomplished. Once I read Orphan Journey Home, I was especially anxious to contribute, and probably would have worked on the illustrations for myself even if things hadn't worked out with Breakfast Serials. The story is simply wonderful. The historical aspects of the tale, and the manner in which I work, go hand-in-hand."
Biography
Educated in Lawrence, Kansas, C. B. Mordan has been creating art professionally since his graduation from the University of Kansas in 1988. His awards include two Omni Awards, package design included in the Graphis Annual, two pieces included in the Print regional annual, and awards from the Worcester Art Directors and Kansas City Art Directors as well as other awards of excellence throughout his career. In 1995 he was the Hallmark Symposium, Speaker at the University of Kansas. He has also authored and illustrated the book, American West Designs, Stemmer House Publishers. In 1998, he was the guest speaker in the Visiting Professional Artist Program at Kansas City Art Institute. He was the Drawing Media Instructor at the University of Kansas in 2000, and Illustration Procces Instructor at the Kansas City Art Institute in 2005.
Clients include Pizza Hut, Union Pacific, Boston Harbor Hotel, Eveready Batteries, Sony, Kansas City Zoo, Lyric Opera, New York Times, Scholastic, Thermos Inc., Baskin Robbins, Terra Seeds, VFW, Technology Review, DK Publishing, Henry Holt, Simon & Schuester, Dutton Children's Books, Publications International, and Horticulture Magazine.
Born in Texas, he has lived all over the world as the son of an Air Force fighter pilot. His great-grandfather served under General "Black Jack" Pershing in WWI. His grandfather was a soldier in France in WWII. His father was a fighter pilot in Vietnam, and his brother is currently a pilot in the Air Force. The Air Force didn't have a place for an illustrator. He currently resides in Roeland Park, KS with his wife and two daughters.
Serials
Based on a true story of 1828, Orphan Journey Home celebrates the courage, strength, and resourcefulness of four pioneer children determined, against all odds, to honor their father's wishes and make their way back to the safety of their Kentucky home.
Spanish translation available.
Running eighteen chapters and full of the sights, sounds, and smells of horse country, The Winner's Circle is rich in moral dilemmas and chapter-by-chapter high adventure. It's a winner!
Spanish translation available.